My fav cooking show is "Mexico One Plate At A Time" with host Rick Bayless. As you might guess it takes place mostly in Mexico, and partially his home in Chicago Illinois. I have a fond fascination with Mexico but have never really been past the border for more than an hr. So this tv show is my guilty pleasure-always funny and makes me feel like I'm there tasting the food and taking in the scenery.
The latest destination was in Mexico City where they tried Chicheron aka fried cheese and fish enchiladas. NomNomNom.
I looked up a few places in Mexico City and just fell head over heels for the colors schemes used for everyday items decor, marketplaces, textiles...so I decided to share what I found.
fuchsia
, citron, lime, aqua, orange, red the list goes on.
ENJOY!
Street Market in Mexico City
Container City, Mexico City
Roadside fruit stand.
Pinata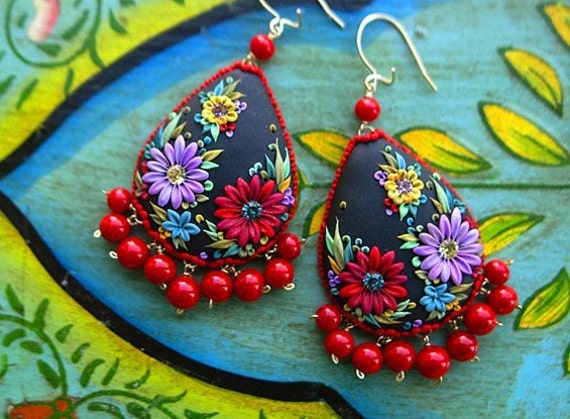 Jennifer Morris Mexico City earrings
Otomi embroidery.
Nautilus Water house Mexico City.
Vintage Mexico City Olympics poster.
Mexico City knit bus.