The tabloids are chattering about yet another Brangelina baby drama story, this time involving another woman! They say that Brad has had an affair and impregnated another woman (Jennifer Aniston) and Angelina is leaving his ass.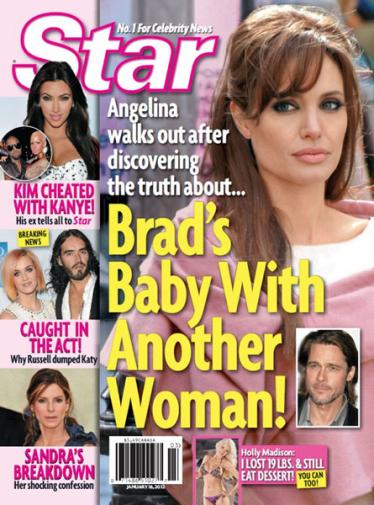 Upon further investigation (looking at my fav celeb blogs) I noticed that the Palm Springs Film Festival was this weekend and both Angelina and Brad were in attendance, and so was their baby bump! I'm thinking that they are expecting yet another baby based on these photos and the dress of choice. The cane that Brad is sporting is not because of an accident but a ploy to distract from Angelina's ill shaped dress! So is Angelina carrying Brad's other lovers baby? Wait this makes no sense, huh.
So what do you think? Are they having another BAY-BAY?
The dress is a bit too loose for a fat day, don't ya think?